This function is to be used when you have at least one CD reader and one CD writer- they can be used simultatneously to produce identical copies of CD Roms. Please note DeepBurner does not attempt to take off any protection schemes, thus some particular CD Copies might be unreadable.

If you have one CD-RW or DVD-RW drive only and still want to copy a CD or a DVD, please see Create ISO image and then Burn ISO Image instructions.

To copy a CD or a DVD choose "CD Copy/Burn ISO image" after you start the program, then click Next.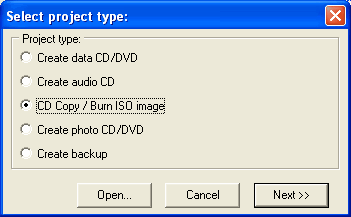 On the next window choose "Copy CD" on the left.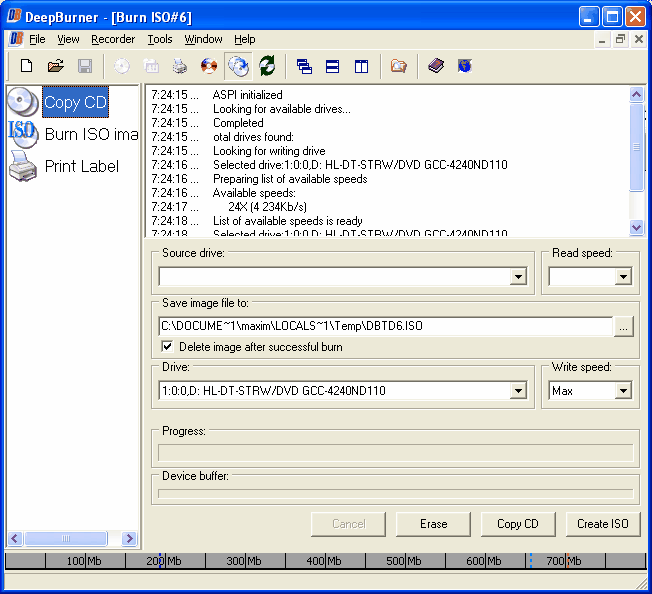 Now select the drive that holds original media (Source Drive) and select the drive with blank CD-R(W) / DVD-+R/RW.

Now click on "Copy CD". If the disc is already full you have to erase it first (quick erase recommended). Please see the Erase medium section. If you experience any problems, try to lower the burning speeds.