The function to copy a CD/DVD is available in the Pro version only. However, you can copy an Audio-CD with this workaround.

To copy an Audio-CD the first thing you have to do is downloading a CD-Ripper which saves the audio-tracks from your CD to your hard disc, for example CDex (http://www.cdex.n3.net).

Insert a CD, select all tracks (optionally set artist, album, etc.) and click the highlighted button.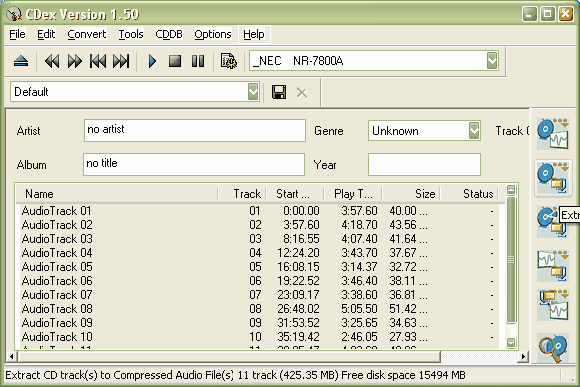 After all files are saved, burn an Audio-CD (as explained here) with these files, located either in program's directory or in "My Documents" (search for "my music").

Note that this is no way to make a 1:1 copy of your disc!