DeepBurner Pro is shareware and costs $24.95 (US) for version for personal use and $29.95 for version for business use. You can pay using a number of payment methods. Our Registration wizard helps you unlock the application in four simple steps:

1. Start Registration Wizard by selecting Start Menu->Programs->DeepBurner Pro->Register:





2. Choose the license you need. A comparison of licenses is here. Click for the offline or online ordering method:

3. After ordering (if you used Online method with credit card you will receive the code within minutes) you receive the license code, which needs to be entered to the Registration Utility- click onto "Step 2":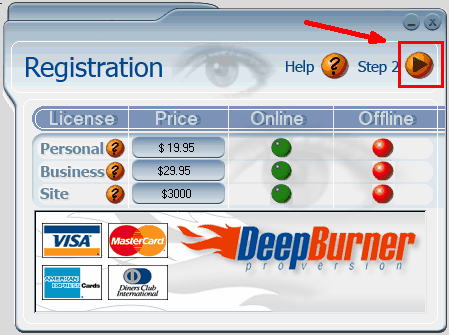 4. Copy- paste the code from receipt.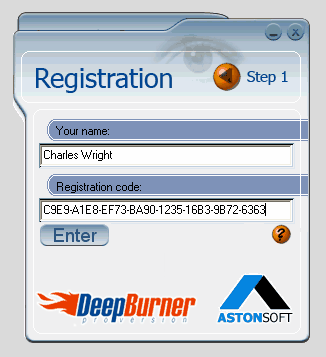 Once you have entered your key and registration name click enter and you have finished.