If you want to print labels, covers or booklets, choose either "Create data CD/DVD" or "Create Audio-CD" after you start the program, then click next.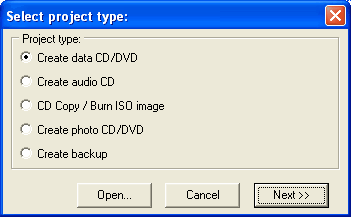 In the upcoming window choose "Print Label" and choose the type of media you use.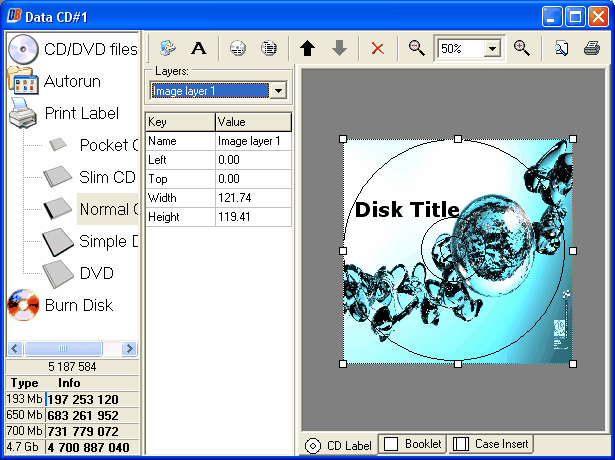 You can download addition themes at http://www.cd-burning-stuff.com, for example the "Games XP" theme.
If you use one of the themes, first click on "insert picture in layout", top left button of the print label window and insert the suitable image file.

Now you can add a title, text, additional images and the content of the CD. You can also move several objects up and down in z-order.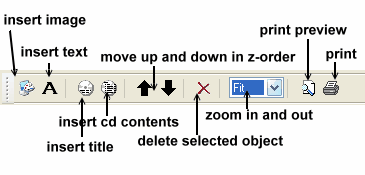 With the aid of the left column you can edit the objects:





Before you print you should make sure that it fits on the paper, so click on "print preview".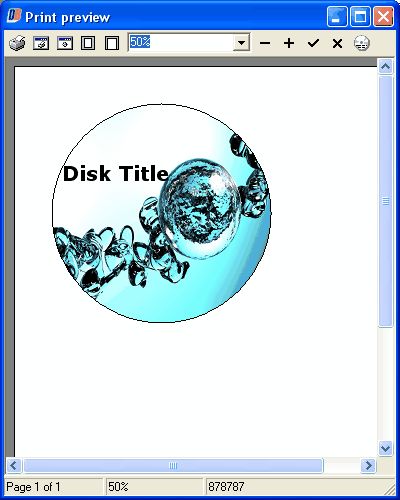 If it doesn't fit, choose printer setup dialog and set the Landscape page orientation instead of Portrait.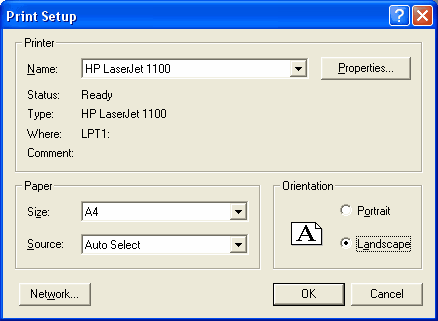 If everything's correct, click on the print button.