If you want to burn an ISO image, choose "Burn ISO image" after you start the program, then click next.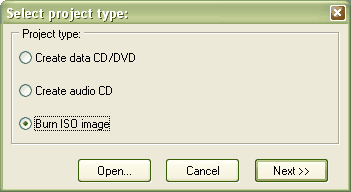 Now click on the "..."-button and choose your file.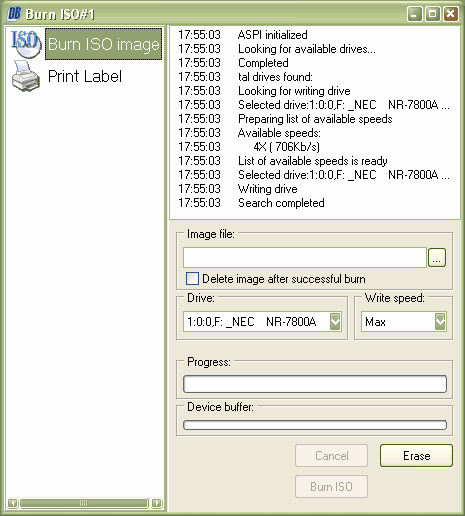 You may choose to delete the ISO file after the burn is completed.

Now you can choose your burning device (if you have multiple) and set the speed for burning. If you experience any problem try to lower the speed.

Then click on "Burn ISO".